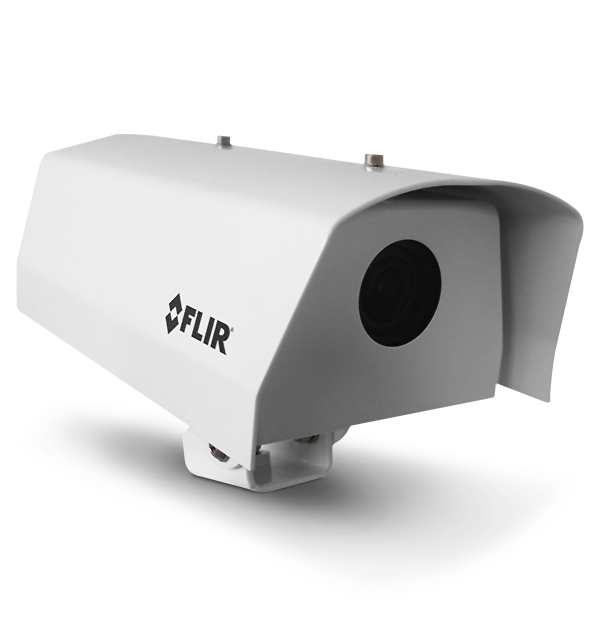 Contact Sales
Advanced Image Quality

TrafiBot2 offers superior low light performance without disturbing noise or smearing caused by car headlights.

Automatic Incident Detection

TrafiBot2 provides critical traffic information, including alerts on stopped vehicles, wrong-way drivers, pedestrians, lost cargo, and traffic flow data.

Designed for Harsh Environments

With a 316L stainless steel housing, TrafiBot2 meets IP66 and 67 requirements against dust and water ingress/immersion.
Contact Sales
Want more information on this product?
Call (941) 726-8121 to speak with a knowledgeable specialist.
Specifications
General
Housing material

Stainless steel 316L
Mounting

Combined Wall/pole bracket. Ceiling mount bracket
Overview
Dimensions (H x W x D)

190 × 110 × 77mm
Focal Length

4.9 - 49mm
Analytics
Automatic Incident Detection

Traffic events: Stopped vehicle, Speed drop, Levels of service, Overspeed, Wrong-way drivers, Traffic congestion, underspeed
Non-traffic events: Smoke in tunnel, Pedestrian, Fallen object
Technical alarms: Image quality, Camera tampering
Connections & Communications
API

ONVIF Profile S
Interface

100 Mbps Ethernet (RJ-45) RJ45 pig-tail 1.5m, PoE(+) power supply Optional: Direct fiber connector (MM, SM Dual LC), 24Vac/dc power supply
Electrical & Mechanical
Coating

Powder coated RAL9016
Weight

2.5 kg
Environmental & Approvals
Ingress Protection

IP66, IP67
Relative Humidity

0% to 100%
Imaging & Optical
Snapshots

JPEG pull, FTP push
Measurement & Analysis
Maximum resolution

1920 × 1080
Other
Local Recording

Continuous, scheduled, alarm
Power
Power Consumption

Max. 13W heater off Max. 23W heater on
System Integration
Connectivity

RJ45 connector
Optional fiber optics on connector (MM/SM) plus 24Vdc power connector
2 optional digital outputs
Streaming Resolution

Visual : up to 1920 × 1080 @ 30 Hz
Supported Protocols

IPv4, TCP/IP, UDP, RTP, RTSP, HTTP, ICMP, FTP, SMTP, DHCP, PPPoE, UPnP, IGMPv1/2/3, SNMPv1/2, QoS, ONVIF, 802.1X, NTCIP-1205
Video Over Ethernet

Two independent encoders for streaming H.264 or M-JPEG, up to 20 streams/encoder
Video & Recording
Local Storage

Micro SD card, 32 GB, NAS
Visible Camera
Image Rotation

Mirror, Flip
Image Sensor

1/2.8" Sony CMOS sensor
Export Restrictions
Export Restrictions
The information contained in this page pertains to products that may be subject to the International Traffic in Arms Regulations (ITAR) (22 C.F.R. Sections 120-130) or the Export Administration Regulations (EAR) (15 C.F.R. Sections 730-774) depending upon specifications for the final product; jurisdiction and classification will be provided upon request.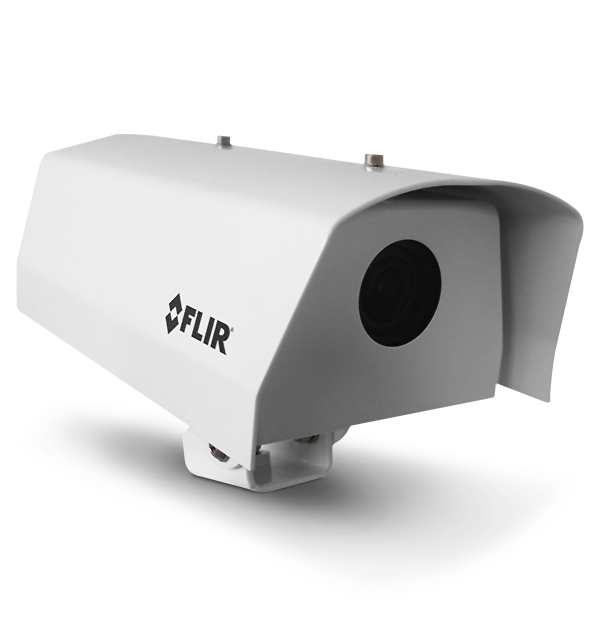 ThermiBot 2
Want more information on this product?
Call (941) 726-8121 to speak with a knowledgeable specialist.