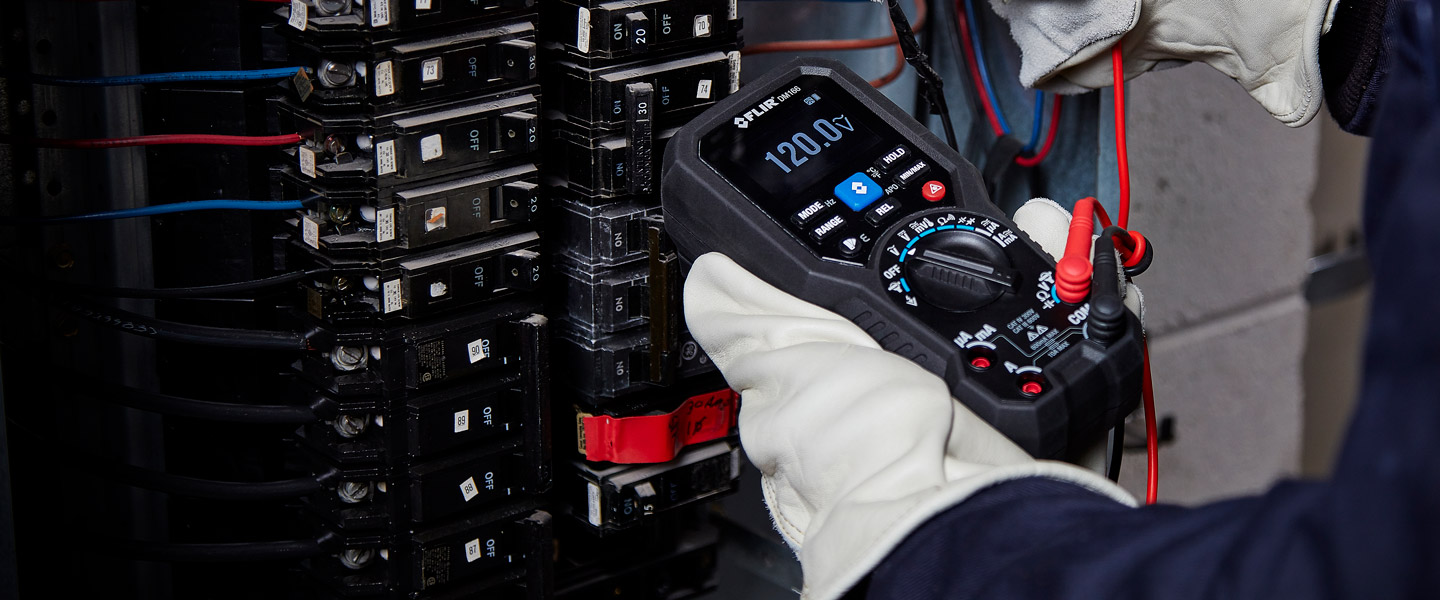 Work Faster. Work Safer. Work Smarter.

@Model.PrimaryHeadlineSize>
Industrial
Test & Measurement Instruments
Intelligent and tough, FLIR Test & Measurement instruments are designed to meet the challenges of your industrial application. With advanced options such as Infrared Guided Measurement (IGMTM), high protection ratings, datalogging, and the ability to send data over METERLiNK®, FLIR Test & Measurement products are packed with the tools you need to accurately diagnose issues, take reliable measurements, and repair systems efficiently.


Target Problems Quickly with IGM™
Finding the source of an electrical failure can turn into a guessing game if you're using a thermocouple or spot IR gun. FLIR IGM products combine thermal imaging with clamp meters or digital multimeters, so you can find hot spots visually and then quickly start on repairs.


Improve your Work Safety
Utility and industrial facility electricians need a safe, reliable way to troubleshoot problems and provide overall predictive maintenance on the systems for which they're responsible. FLIR industrial clamp meters are built for high-current systems, offering the protection ratings and measurement tools electricians need at an affordable price.