NFPA 70B: Learn how to keep safe and compliant with the new standards and how FLIR can help
Protecting electrical maintenance professionals is a high priority for the National Fire Protection Association: that's why 2023 NFPA 70B mandates thermal inspections every six months for critical electrical equipment that could endanger personnel.
What does this mean for you and your organization? Moving from recommended to required, learn how these updated standards for thermography will affect your maintenance teams, electrical inspection tasks and reporting requirements.
In this recorded webinar, our team of experts provide:
An overview of the new NFPA 70B standards
A review of the importance of thermal in electrical inspections
A discussion of how FLIR can help you meet NFPA 70B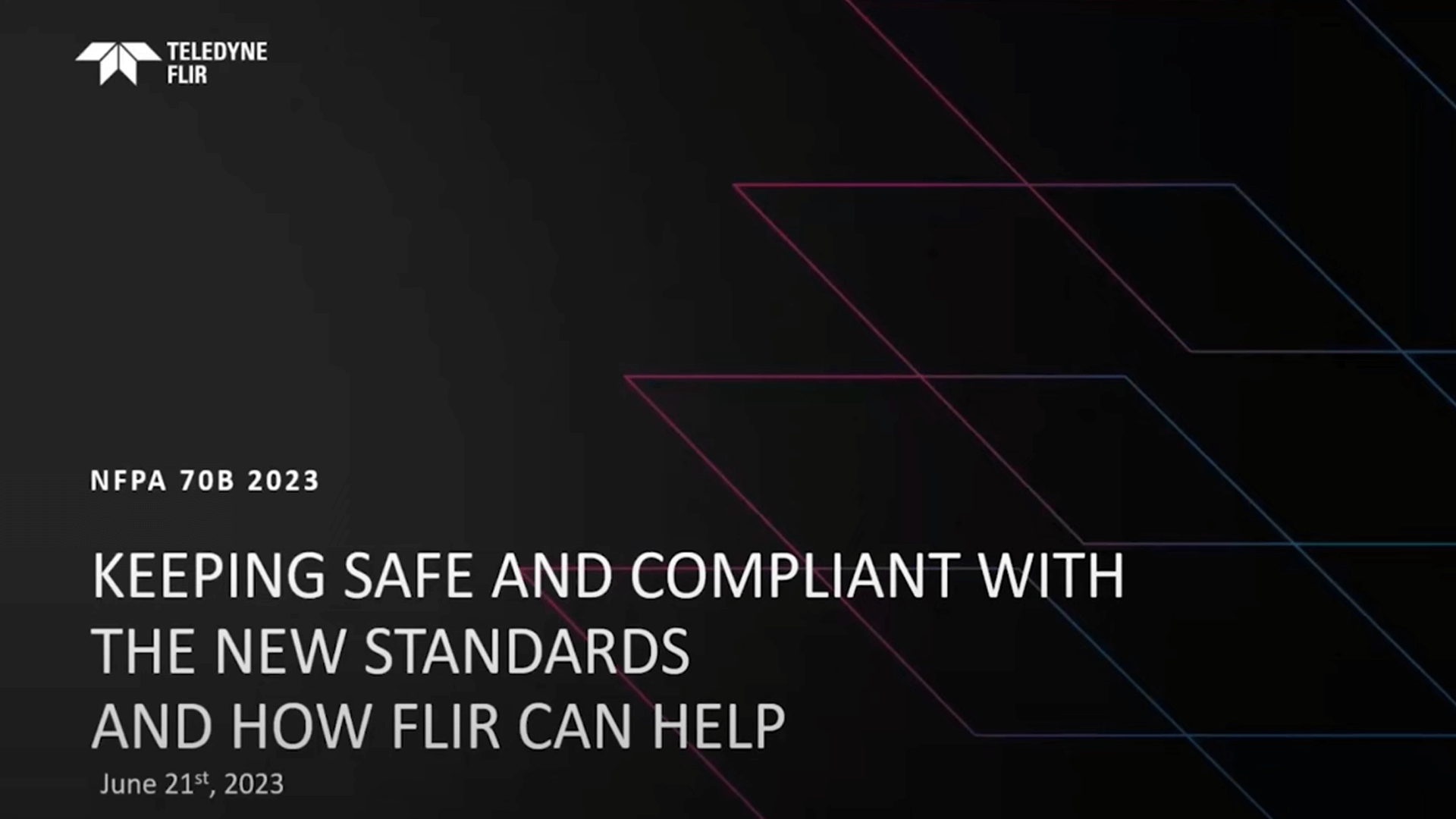 ---