Top Perimeter Security Trends for Critical Infrastructure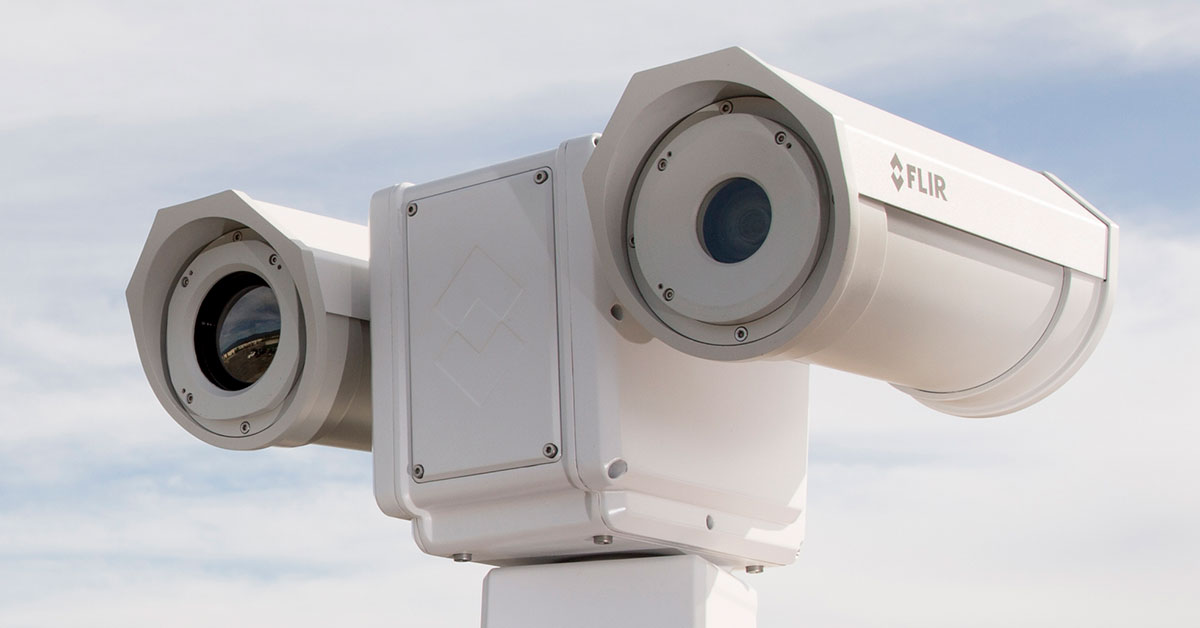 Airports, power plants, and data centers house mission-critical assets essential to everyday life. Without adequate physical security, these operations are at risk of intrusion and sabotage. The shutdown of any one of these critical infrastructure facilities would affect hundreds of thousands of people.
Securing these entities from a physical breach starts by protecting the perimeter. While critical infrastructure sites pose their challenges for perimeter intrusion detection systems, new technologies, and solution integrations are addressing these pain points and enabling better detection, deterrence, and real-time response in the case of a threat.
Here are six trending technologies amplifying perimeter security for critical infrastructure: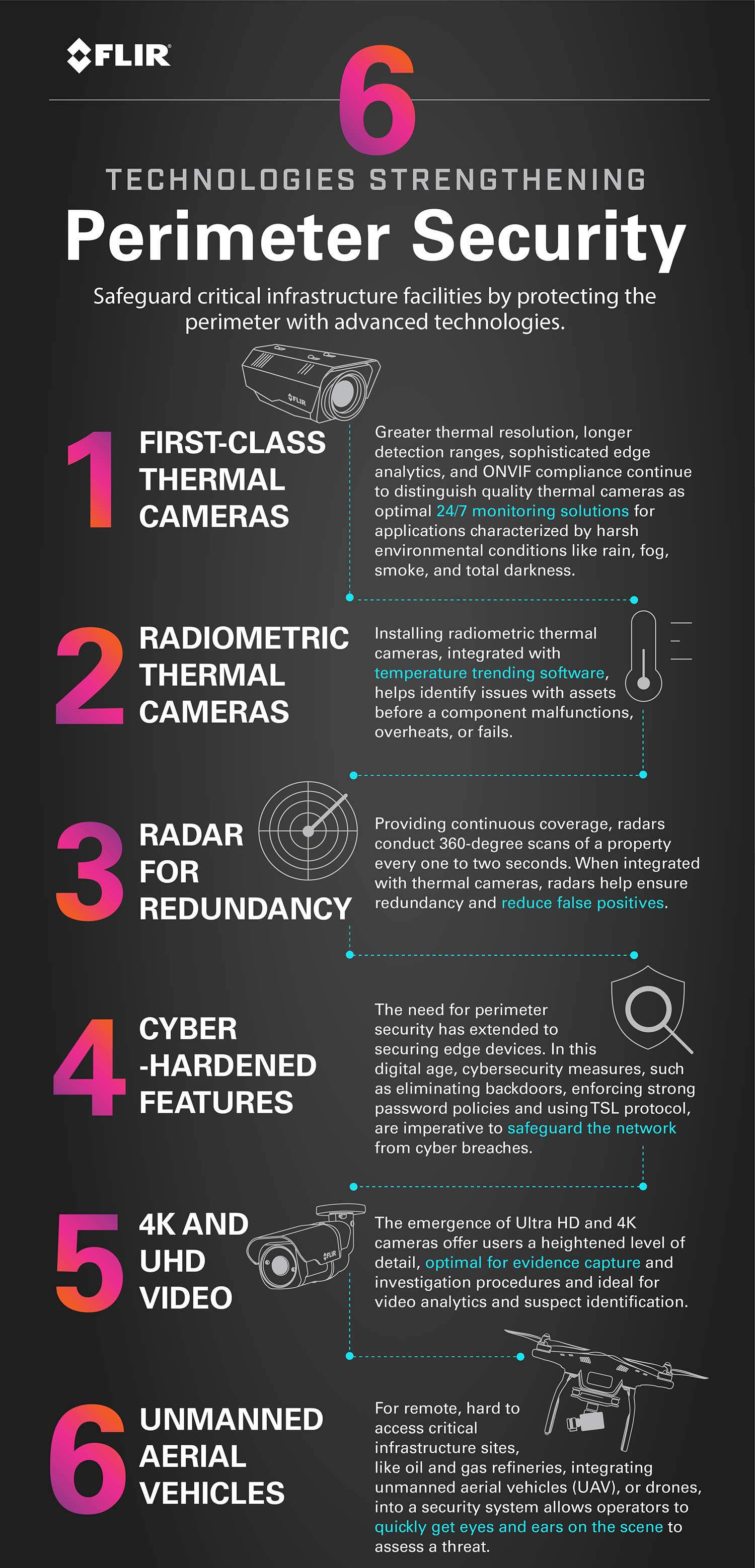 First-Class Thermal Cameras – FLIR thermal cameras continue to remain the industry standard for 24-hour perimeter monitoring and are seeing strong adoption throughout the critical infrastructure sector. Greater thermal resolution, longer detection ranges, sophisticated edge analytics, and ONVIF compliance continue to distinguish premium choice FLIR thermal cameras from low-end options.
Radiometric Thermal Cameras for Business Intelligence – Thanks to the emergence of artificial intelligence (AI) and machine learning technologies, critical infrastructure customers are looking for a return on investment beyond the traditional functionality of their security cameras. Electrical substations, for example, are deploying thermal cameras for intrusion detection and predictive maintenance. These sites are installing radiometric thermal cameras, integrated with temperature trending software, to identify issues with assets before a component malfunctions, overheats, or fails. Being able to prevent even one electrical fire can save the customer thousands if not millions of dollars in damages, liabilities, and insurance claims—well worth the cost of the solution.
Radar for Redundancy – Critical infrastructure facilities are deploying radar solutions to expand coverage beyond the fence line. Providing continuous coverage, a radar conducts a full 360-degree scan of a property every one to two seconds. Radio waves are undeterred by rain, fog, or other adverse weather conditions that hinder standard surveillance cameras, making them an ideal solution for rugged environments. Users are also increasingly pairing radar with thermal cameras to ensure redundancy and reduce false positives. If both the radar and thermal camera are alerted to the same event, remote operators can see it is likely a true alarm.
Cyber-hardened Features – Because network cameras and sensors are now standard for enterprise-class deployments, the need for perimeter security has extended beyond physical security to edge devices. In this digital age, it is imperative that cybersecurity precautions are put in place to safeguard the network and devices from cyber breaches. FLIR has focused its research and development in cybersecurity. Today, all new lines of FLIR cameras are built with cyber-hardened features. Standard cybersecure protocols for FLIR cameras include running penetration tests, eliminating backdoor accounts, removing default passwords, and enforcing end-to-end encryption through secured TLS connections.
4K and UHD Video – While thermal and radar sensors improve detection, other devices are needed for threat assessment and identification. The emergence of HD, Ultra HD, and 4K cameras offers end users a heightened level of detail, optimal for evidence capture and investigation procedures. Critical infrastructure customers are beginning to upgrade their visible cameras for higher resolution models, and for this reason, are opting for the latest FLIR Quasar and Ariel cameras. These cameras are attractive options, as they offer low predictable bit rate, improved wide dynamic range, and enhanced image stabilization features that enable crisp video quality—ideal for video analytics and suspect identification.
Drones – For critical infrastructure sites like oil and gas refineries, dispatching security personnel to respond to an intrusion alert isn't always easy, as these sites are often either remote or difficult to access. In order to improve response times, critical infrastructure sites are integrating unmanned aerial vehicles (UAV), or drones, with their overall security system. Upon a verified alarm, the drone is dispatched to the area of interest to provide additional surveillance. By equipping a drone with both an optical and thermal payload, operators can quickly get eyes and ears on the scene to assess the threat.