3 Technologies Transforming Safe Cities into Smart Cities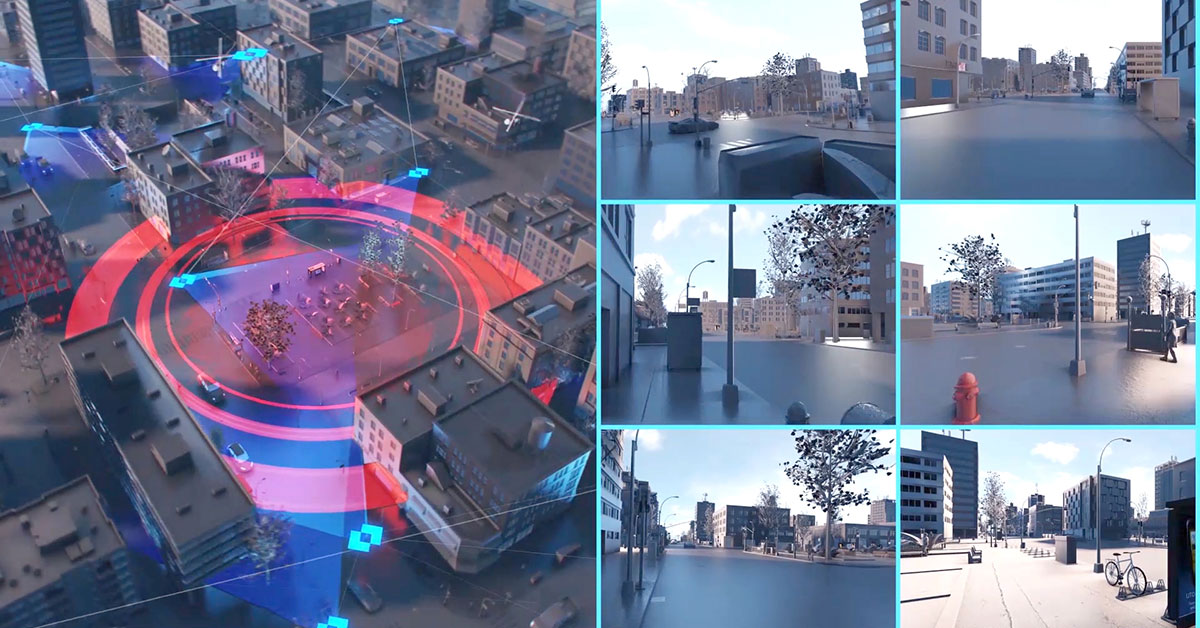 A "safe city" focuses on the protection of people, property, and assets, utilizing technologies such as video surveillance, intrusion detection analytics, and video management software. A "smart city" leverages real-time intelligence, communication, and cross departmental collaboration to address security concerns, as well as operational inefficiencies that enhance the overall quality of life for residents.
In order to address today's foremost security concerns and municipal needs, urban centers must adopt a different set of objectives and technologies. In short, metropolises need to evolve from safe cities into smart cities.
An industry leader in sensor technologies, FLIR Systems is uniquely positioned to help metropolises transition from secured cities, operating isolated devices, to smart cities, with intelligent and connected systems.
Technology Differentiators
FLIR Systems' comprehensive platform of smart city technologies includes thermal and visible security cameras, smart wearable sensors, intelligent traffic cameras, automated driving solutions, drones, CBRNE detection systems, equipment condition monitoring systems, video management systems, and command and control software.
By partnering with FLIR, cities can deploy an all-in-one, integrated solution that streamlines data collection, trend reporting, and multi-agency collaboration to reduce response times for emergency personnel.
Here are three innovative FLIR solutions that are making smart cities agendas a reality:
Smart Mobile Sensors. Worn on a person's body or mounted in a vehicle, FLIR TruWITNESS® combines video, audio, geospatial positioning, and FLIR Neighbor Aware™ inter-device connectivity technology. TruWITNESS acts as an Internet of Things (IoT) device, triggering nearby TruWITNESS devices, security cameras, and other connected sensors to act upon an alarm event and stream data back to a command center. In the event of a violent protest breaking out in a city, on-site law enforcement personnel equipped with TruWITNESS could help the injured, capture video evidence for future investigations, and transmit data to other response teams. By enabling real-time collaboration between command centers and first responders, TruWITNESS provides true situational awareness.
Thermal Traffic Cameras. When a traffic accident occurs, both detection and rapid response are critical to incident resolution. FLIR ITS-Series thermal cameras are helping to achieve this. While standard surveillance cameras are hindered by varying lighting conditions, shadows, and head light glare, ITS-Series cameras are immune to these issues. These thermal traffic cameras automatically detect pedestrians, wrong-way drivers, and car accidents in difficult conditions, such as complete darkness, rain, fog, and smoke. By immediately detecting incidents and notifying traffic centers, traffic operators can quickly dispatch officers to the scene to mitigate the situation before traffic delays arise.
Intelligent Transportation Systems. Transportation departments are using the FLIR TrafiSense2 V2X solution to create safer roads and enhance overall mobility with real-time data sharing. The TrafiSense2 V2X is a thermal traffic sensor with vehicle-to-vehicle technology. It detects vehicles, pedestrians, and cyclists—even in adverse conditions—and communicates this information to other vehicle-to-everything (V2X) enabled devices and infrastructure. Mounted on a traffic arm mast, the TrafiSense2 V2X can broadcast safety messages, alerting drivers to slow down at the detection of a pedestrian in the intersection. It can also detect approaching public transportation and emergency vehicles to preemptively activate traffic signals.