Protect Personnel and Equipment by Detecting Early Signs of Fire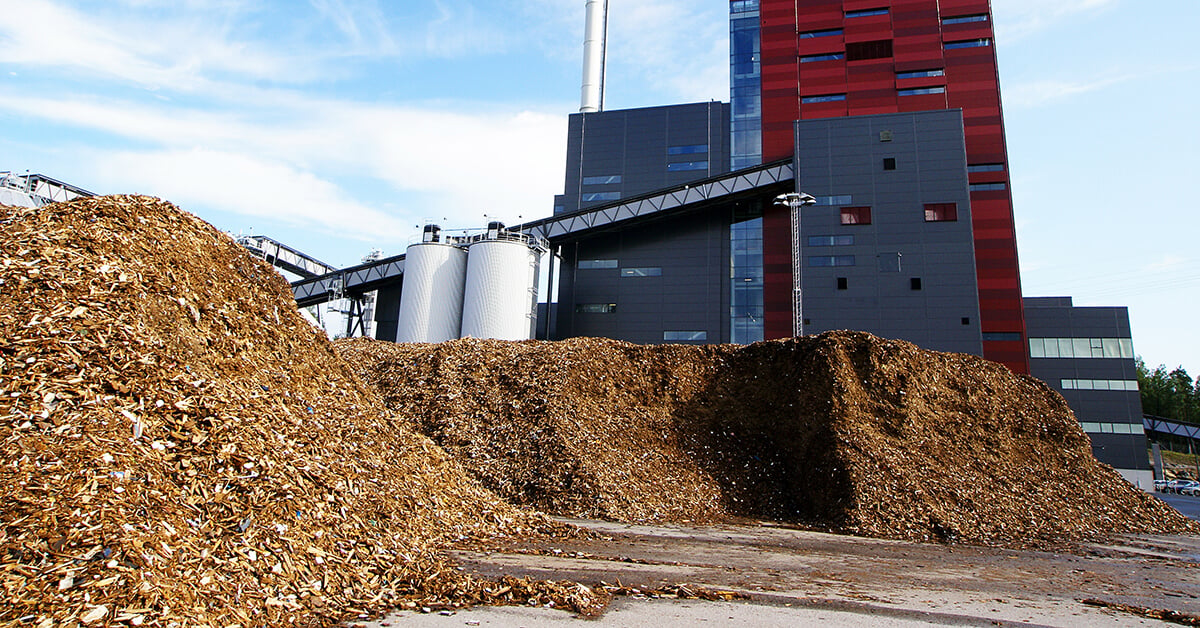 The storage of some material at waste sites, warehouses, fuel piles, and similar locations invites the risk of spontaneous combustion, either because of rising pressure or from unseen reactions within the stored materials. For example, at recycling facilities that organize materials into "fluff" piles (combinations of cloth, plastic, metal, and rubber—all potentially saturated with oils), the right mix of fluff, chemicals, and environmental conditions can spark quick-spreading fires. Preventing such fires is not just a matter of personnel and environmental safety: it's also one of economics. But most fire systems are designed to contain a fire once it starts—which isn't always the most cost-effective solution. A system that allows companies to avoid fires or stop them in their tracks can save lives, save money, and prevent downtime.
Spontaneous combustion can be caused by a rapid increase in heat within flammable materials. A fixed-mount thermal imaging camera trained on the flammable materials can watch for temperature increases, catching the rising heat before the target combusts.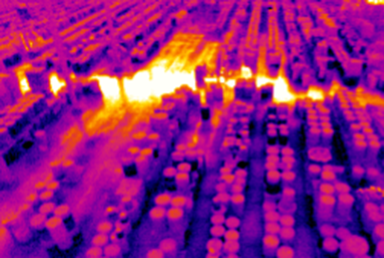 Warehouse full of chemical drums shows signs of heat.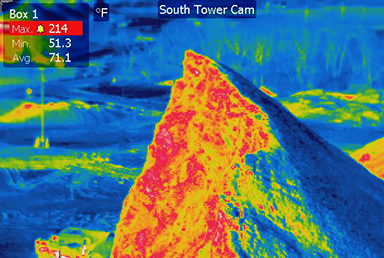 Biofuel pile shows as seen in thermal.
Because these cameras rely on infrared instead of visible light, this kind of system can provide fire prevention coverage day or night, regardless of the lighting conditions. Many thermal camera systems provide rapid temperature data updates that can trigger alarms when the heat spikes dangerously, allowing companies to safeguard materials or turn off equipment that could cause or spread a fire.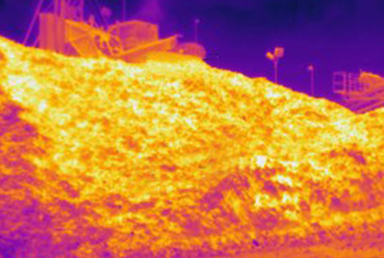 Large pile of woodchips showing signs of heat.
Designed for early fire detection, among other condition monitoring solutions, the FLIR A50 Compact Smart Sensor Thermal Camera offer built-in, on-camera analytics and alarm capabilities as well as internal software that can isolate regions of interest and report temperature ranges from those areas.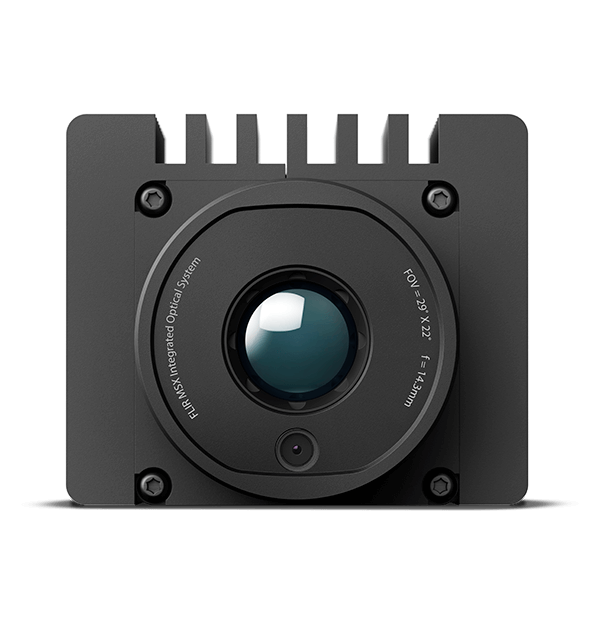 The Smart Sensor configuration means the A50 can perform the basic analysis needed to report temperature spikes, and thanks to ONVIF S compatibility, offers simultaneous VMS video and alarm integration. This compact camera can fit anywhere at just 107 x 67 x 57 mm (4.21 x 2.64 x 2.24 in) and has a rugged IP66 exterior to ensure it's tough enough for harsh indoor or outdoor environments.

Click to learn more about FLIR A50/A70 Smart Sensor Cameras or contact a FLIR expert for more information.