Machines Watching Machines: Employing Automation Thermal Cameras to Monitor Equipment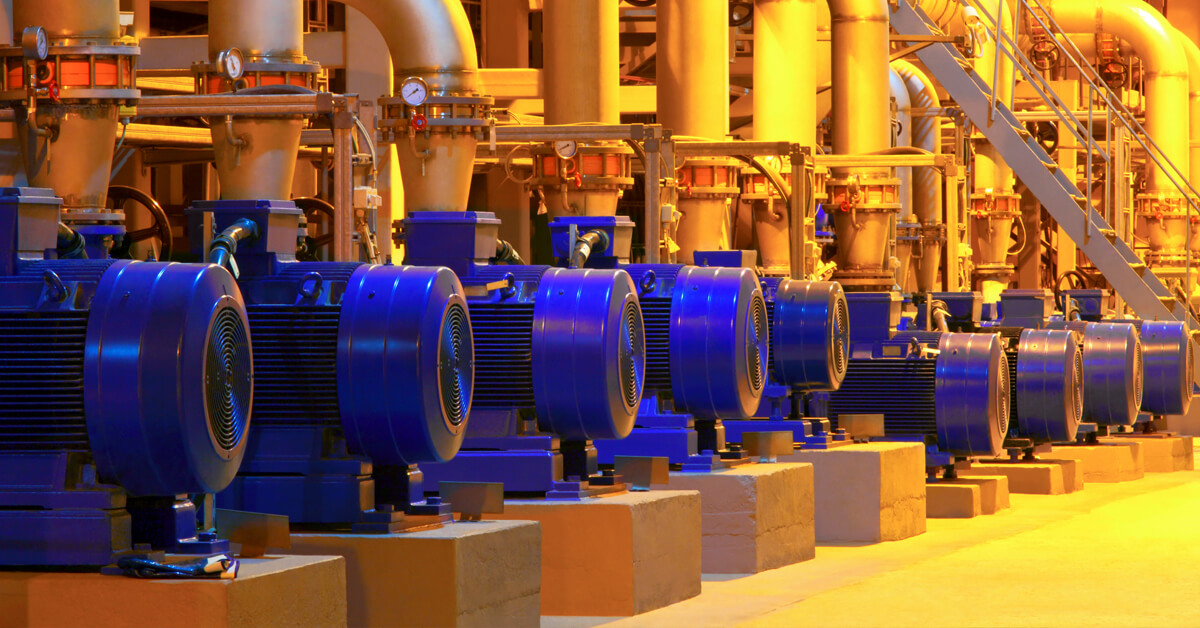 Machine condition monitoring is all about averting unplanned production outages and costly downtime before they happen. For years, facilities maintenance crews have used handheld thermal cameras to survey critical mechanical equipment for signs of wear and to collect the longitudinal temperature data needed for successful predictive maintenance programs. They inspect mechanical components such as motors, bearings, pumps, and couplings for "hot spots" that may indicate a future fail point. In addition, thermal scans of cables, control panels, and other electrical components can quickly reveal problems such as load imbalance, loose wires, or corroded terminals.
Adding a continuous, automated component to machine condition monitoring fills in a potential gap in these inspection programs: systems are under constant observation by thermal imaging cameras that either offer on-the-edge analysis and alarms or are integrated with existing networked software.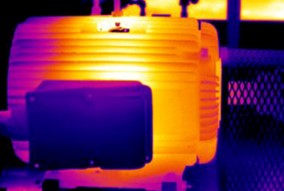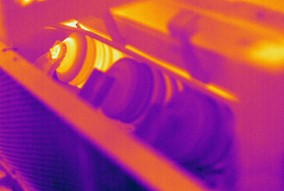 Thermal imaging helps to detect problems early, before they turn into costly and potentially critical equipment failures.
This type of fixed thermal camera can provide the necessary data to predict and understand when equipment is wearing too quickly or nearing end-of-life so crews can schedule maintenance or replacement. Often these fixed-mount automation cameras can identify slight changes in equipment temperature down to a sensitivity of 45 mK, illustrating subtle changes that indicate wear before other, more obvious problems such as decreased functionality even failure occur.
By combining thermal and visual cameras in a small, affordable package, thermal cameras such as the FLIR A50/A70 provide continuous temperature monitoring for critical electrical and mechanical equipment. With up to 640 × 480 thermal pixel resolution, temperature ranges up to 1000°C (1832°F), and a measurement accuracy of ±2%, the A50/A70 helps users guard against service interruptions and equipment failure.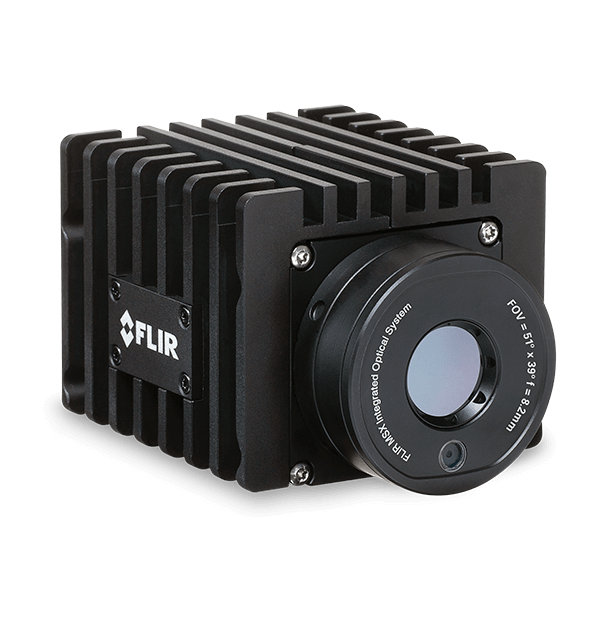 A50/A70 cameras with the Smart Sensor configuration offers simplified, built-in temperature measurement tools that can trigger alarms and communicate data to industrial control and monitoring networks using common protocols. These rugged, compact cameras measure only 107 × 67 × 57 mm (4.21 × 2.64 × 2.24 in) and are IP66-rated, making it easy to install in space-constrained areas both indoors and out.
Click to learn more about FLIR A50-A70 Smart Sensor Cameras or contact a FLIR expert for more information.