FLIR Intelligent Sensing Technology Sets the Textron RIPSAW® M5 Robotic Vehicle Apart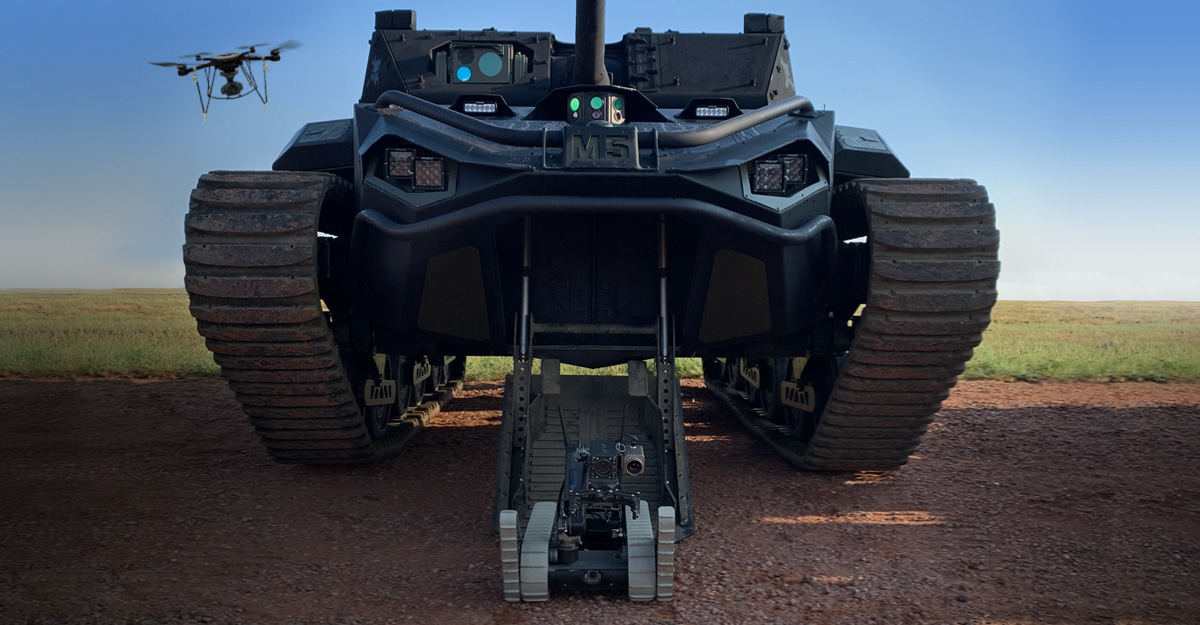 The RIPSAW M5 vehicle is set to revolutionize the future battlefield. Based on designs from four previous generations of RIPSAW tracked vehicles, the M5 is an extremely mobile, unmanned robotic vehicle suitable for all-terrain conditions.
Team Ripsaw brings together Textron Systems' production expertise and systems integration, Howe & Howe's high mobility vehicle design background, and years of robotics, autonomous platform, and intelligent sensing experience from FLIR. As the "world's sixth sense," FLIR has invested significantly into intelligent sensing and unmanned systems technologies that will advance autonomous robotic vehicle technology years ahead of what most expect.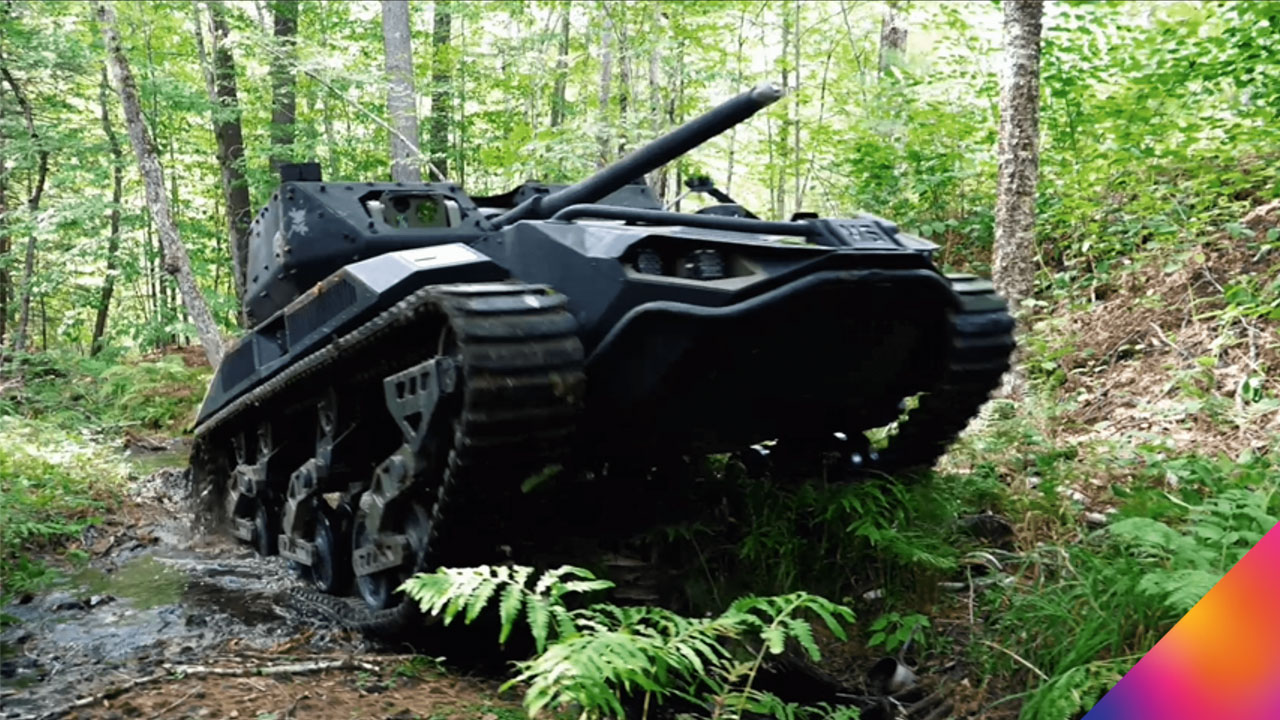 ---
This FLIR technology sets the RIPSAW M5 apart from other robotic vehicles by providing an optimal mix of AI-enabled sensors and unmanned systems for both close range and long-distance target detection. Here's what FLIR brings to the M5:
FLIR SUMIT360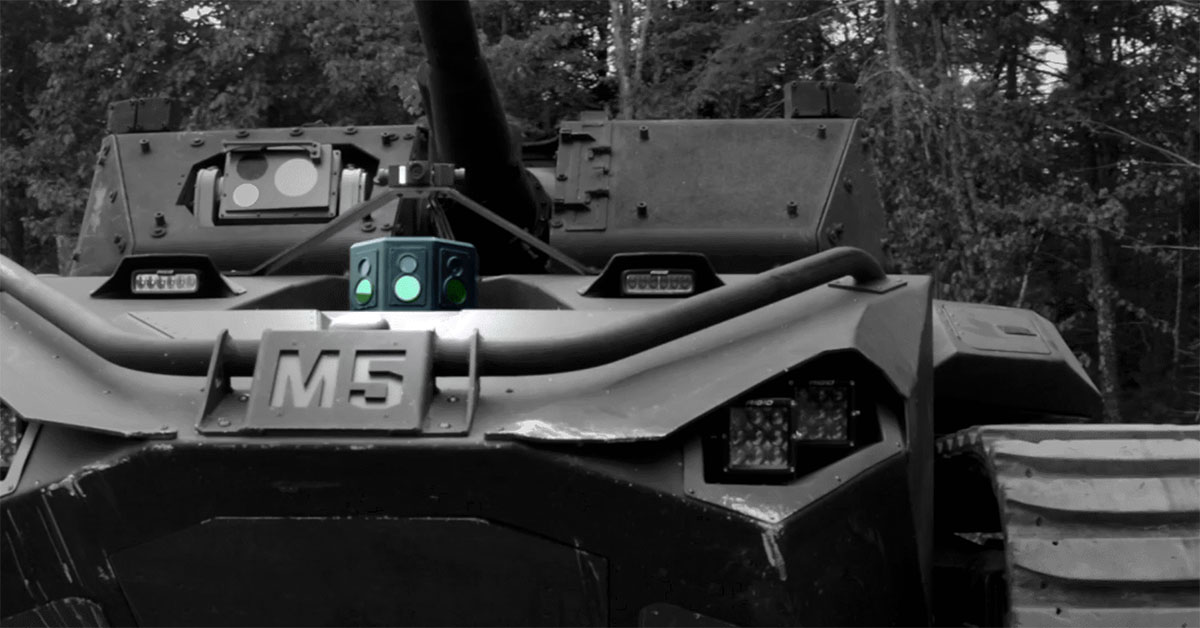 For close-range perception, the RIPSAW uses the FLIR SUMIT360 for seamless daytime and nighttime 360-degree situational awareness around the vehicle. Equipped with powerful multi-spectral sensors in each module, the system uses on-board processing to form seamless, stitched images to provide a full field of view in any terrain and virtually any conditions, day or night.
The SUMIT360 helps with not only remotely driving the vehicle, but the built in AI helps the operator detect and identify both friendly and threat objects nearby.
FLIR R80D SkyRaider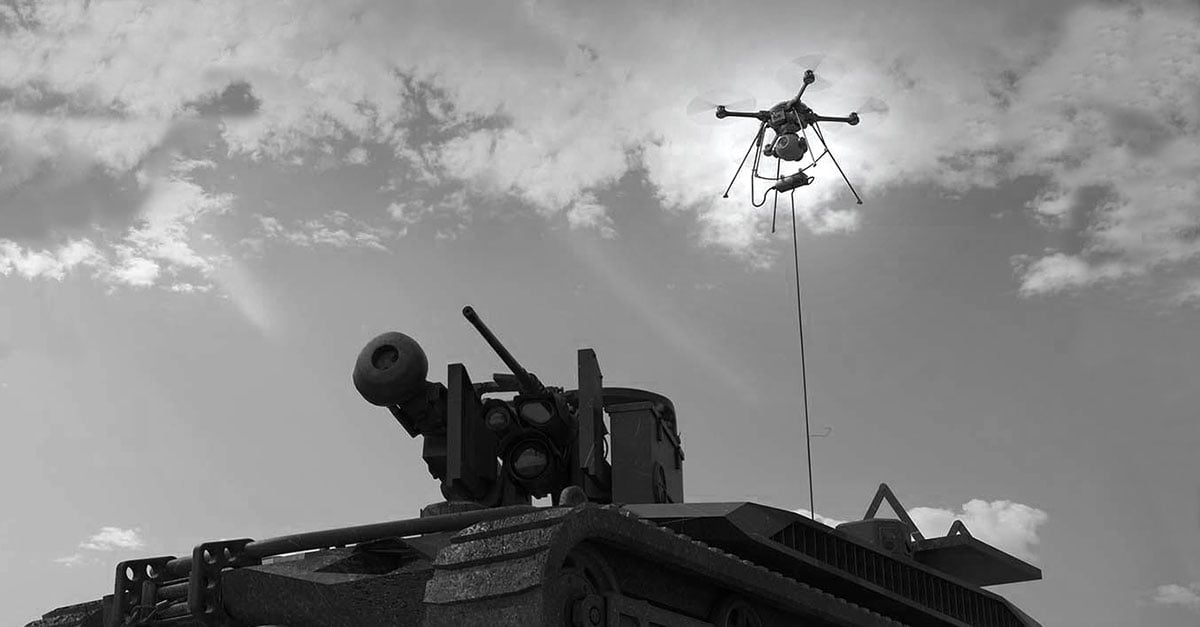 Airborne surveillance is provided by the FLIR R80D SkyRaider UAS, which allows for autonomous target detection, classification, and tracking through its onboard neural networks. It can be flown in a tethered mode for persistent surveillance, or untethered for target prosecution in depth.
FLIR SUGV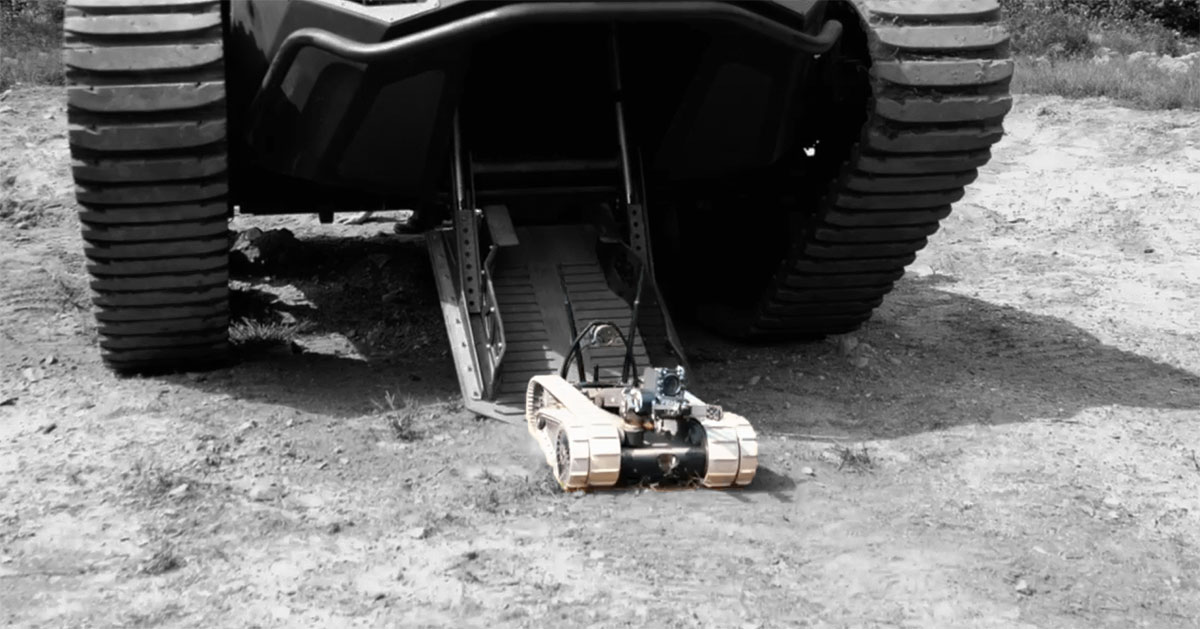 A FLIR SUGV robot deploys directly from the front of the RIPSAW M5 to deliver route reconnaissance and target interrogation. This highly mobile robot can climb stairs, manipulate objects, and lift up to 22 lbs., and provides another level of standoff and early warning.
TacFLIR 280-HD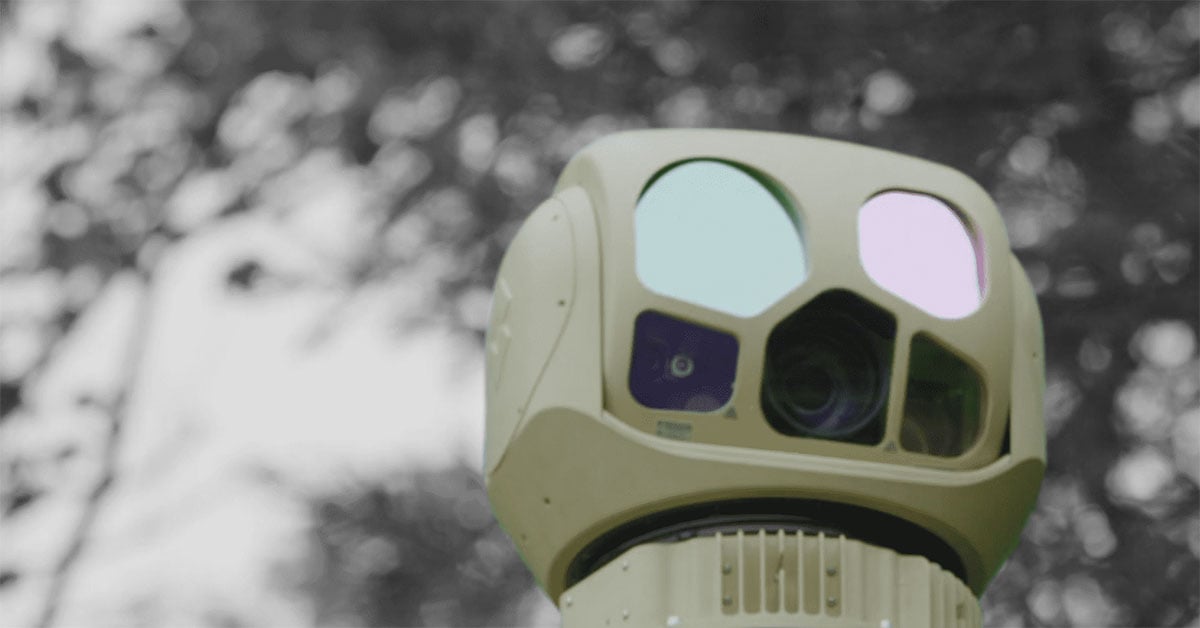 Finally, the TacFLIR 280-HD gimbal allows operators to positively ID threats using its built-in AI, providing greater standoff distance than even the tethered UAS can provide. Tailored for mobile deployment with high definition imaging and powerful optics and INS, the TacFLIR 280-HD reveals the details necessary for long range vehicle detection, identification, and threat assessment.
The M5 is completely unmanned, making state-of-the-art smart sensors and adaptive AI essential. FLIR is proud to be able to provide the wide range of technologies that complete the RIPSAW M5's sensor suite. Learn more about Team Ripsaw and the RIPSAW M5 robotic vehicle: www.textronsystems.com/products/ripsaw-m5