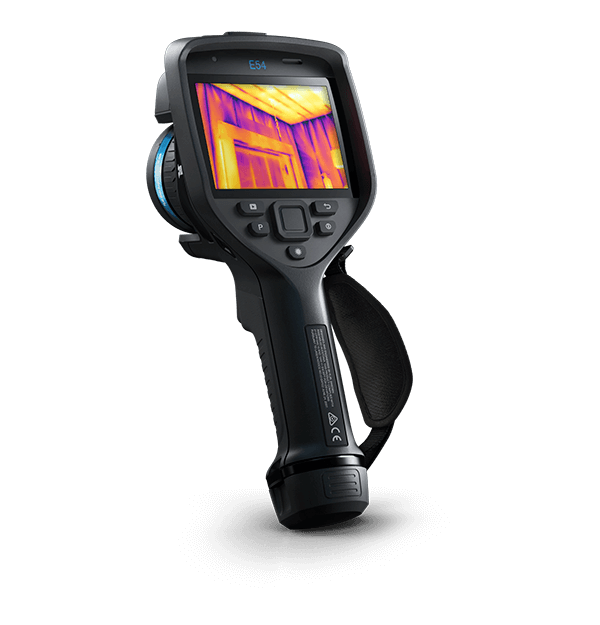 FLIR E54
<b>Many options in stock & ready to ship!</b><br><br>The FLIR E54 offers the resolution and sensitivity you need for basic condition monitoring, electrical/mechanical inspection, and building inspection. The 320 ×240 pixel thermal detector accurately measures temperatures up to 650°C (1202°F) and produces crisp, vibrant imagery that can be enhanced with patented FLIR MSX®technology for added detail and perspective. The onboard FLIR Inspection Route runs pre-planned routes to help you stay organized when surveying large or multiple locations. FLIR Ignite provides automatic uploading of E54 images directly from the camera to the cloud for easy, secure storage and sharing.
Learn More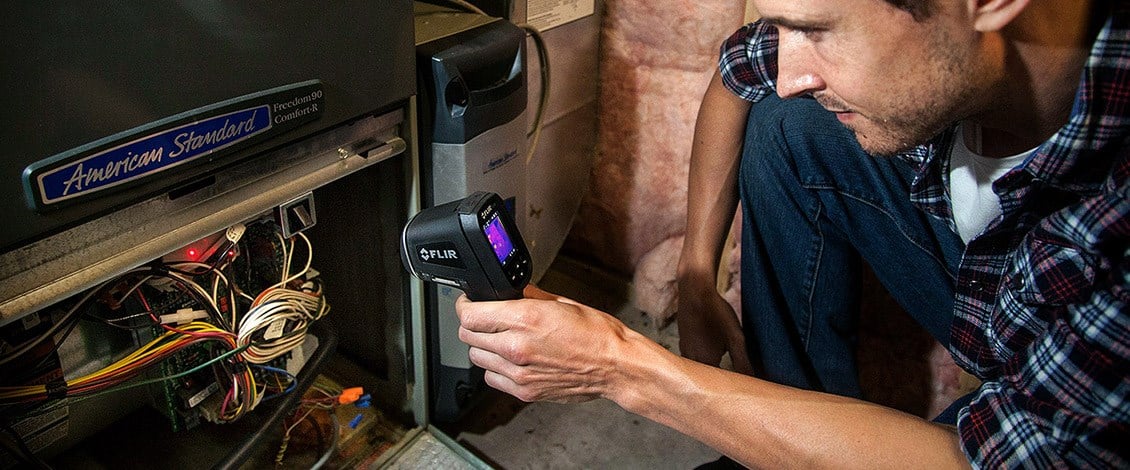 Reduce warranty costs and maximize HVAC energy efficiency
Identify where faults lie in heating and cooling equipment quickly and effortlessly with infrared thermography. Energy studies show that 68% of residential HVAC systems are improperly charged, 70% have improper airflow, and 91% have not had a combustion efficiency check performed. We have designed one simple tool to help you resolve these.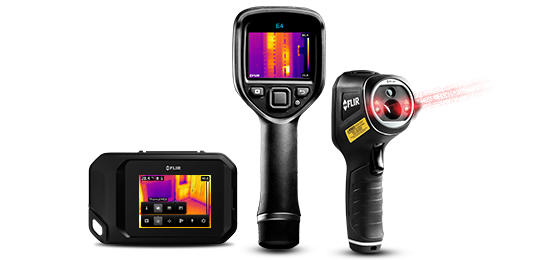 Current FLIR Promotions
Take advantage of FLIR's current campaign and promotional offers.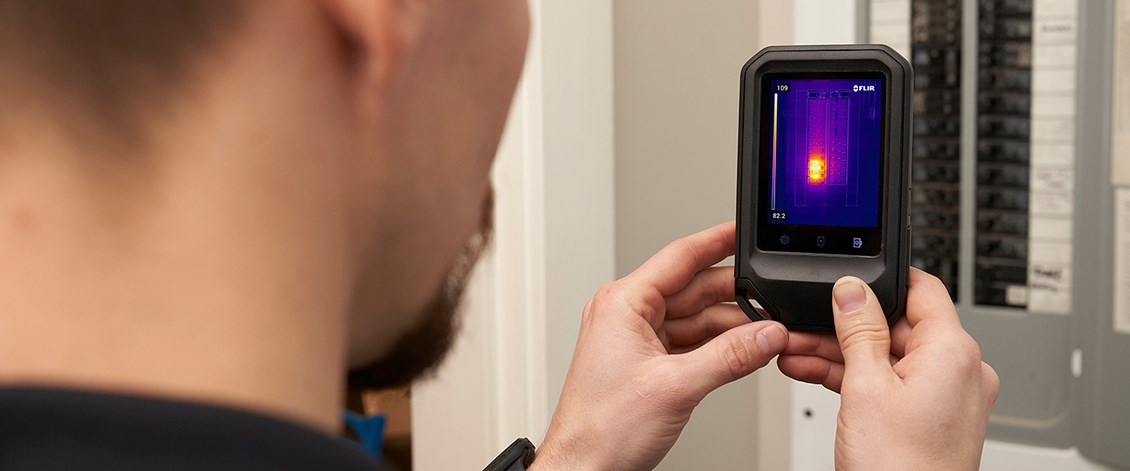 Trouble can't hide
Bad wiring and fuses tend to heat up as they fail, hiding from sight until the problem becomes "self-evident." Fortunately, thermal imaging instantly make those hot spots clearly visible so you can troubleshoot electrical systems quickly, and make repairs immediately. Scan breaker panels, fuses, connections, and more with a thermal imager and get an instant picture of impending trouble.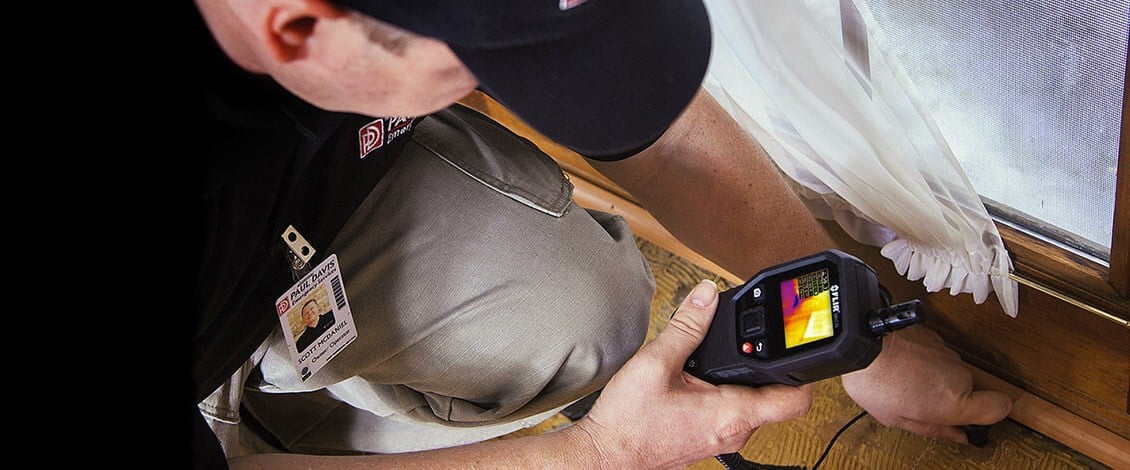 Moisture Meters: An invaluable device for every professional's toolbox
Attain correct diagnostic information to carry out restorative work quickly and efficiently with feature-rich affordable thermal moisture meters from FLIR. With pinless sensor or external pin probe, we've designed our meters to accurately measure moisture content below the surface as well as surface temperatures.