Nighttime on the Water Made Safer
FLIR Maritime thermal imaging systems give you the power to see clearly in total darkness, through solar glare, and through light fog and smoke. FLIR's thermal technology is used by thousands of military, first responder, commercial and recreational mariners every day for navigation, collision avoidance, threat detection, surveillance, and search and rescue missions.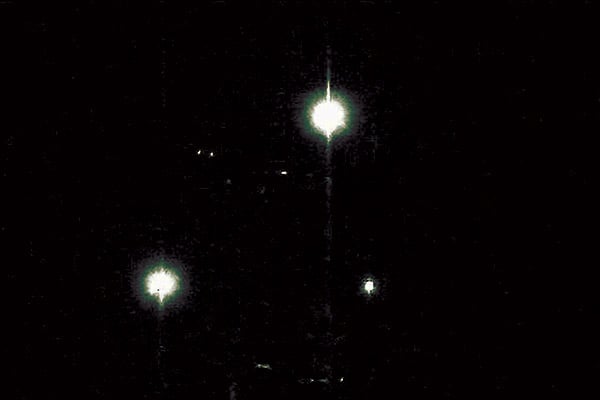 Our eyes rely on light and color contrast to see and resolve objects. Other vessels and obstructions are hard to see in the dark.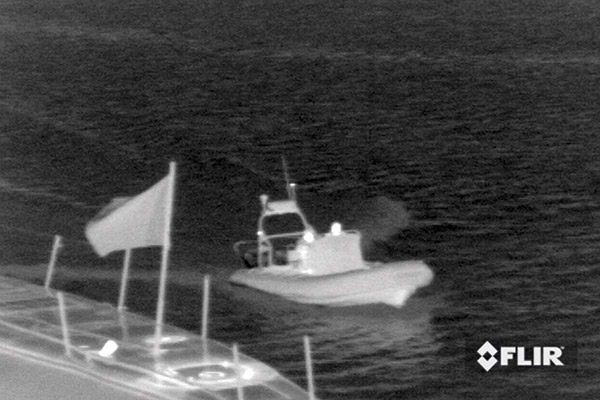 Vessels, human activity and stationary objects show up clearly in the dark, through solar glare, and through smoke and light fog in thermal.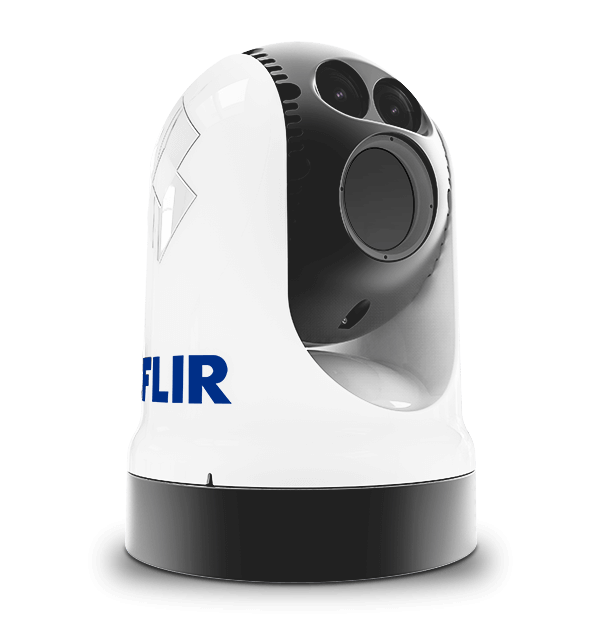 FLIR M500
The gyro-stabilized FLIR M500 cooled thermal camera is our most technologically-advanced M-Series pan and tilt camera ever. Designed around a cryogenically-cooled 640 x 512 pixel Mid Wave Infrared (MWIR) thermal sensor, the FLIR M500 excels at both short and ultra-long range target detection and identification. It features a 14X continuous optical thermal zoom, a color HD camera with 30x zoom, an LED spot-beam, video tracking and radar integration.
Learn More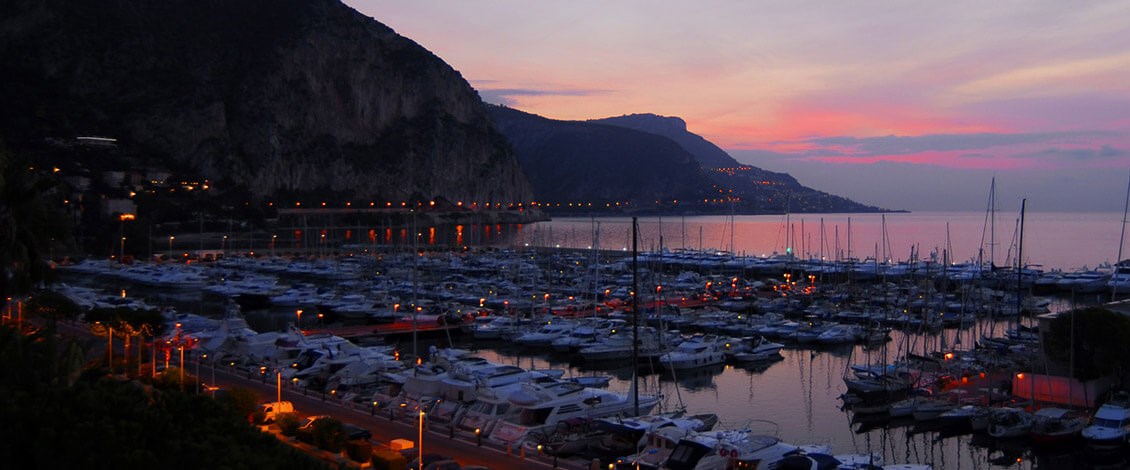 Sail like the pros with advanced thermal night vision
Precise, easy-to-use, and reliable, explore your adventurous spirit with FLIR's thermal night vision cameras. Whether fishing, cruising, sailing, or just exploring the ocean, remove limitations and enjoy a sense of personal freedom with the same advanced technology used by professional mariners and militaries around the world.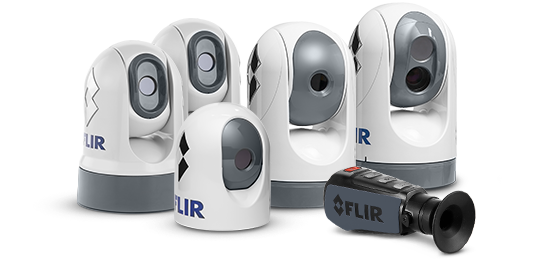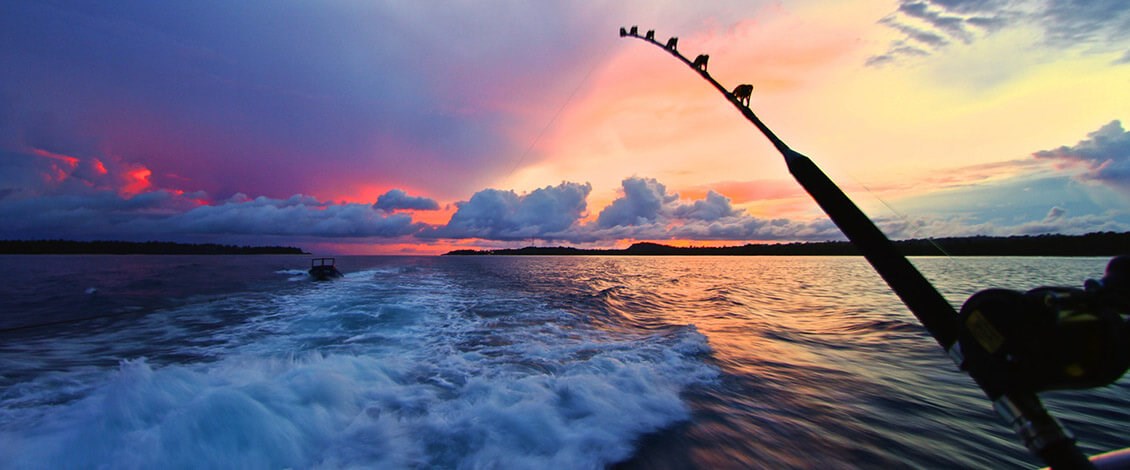 Don't go fishing. Go hunting underwater.
Whether fishing for sport, or as a hobby, be great at what you do. Raymarine electronics place you right in the thick of the action with clear easy-to-use mapping and GPS. Enjoy a more exhilarating experience with visual navigation information, surpassing the drawbacks of poor visibility with superior vision.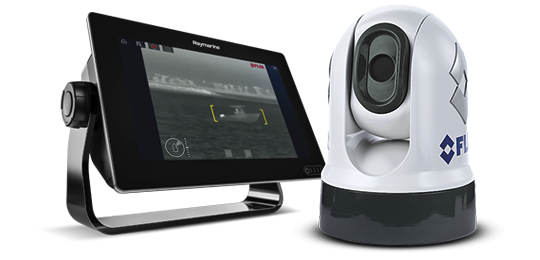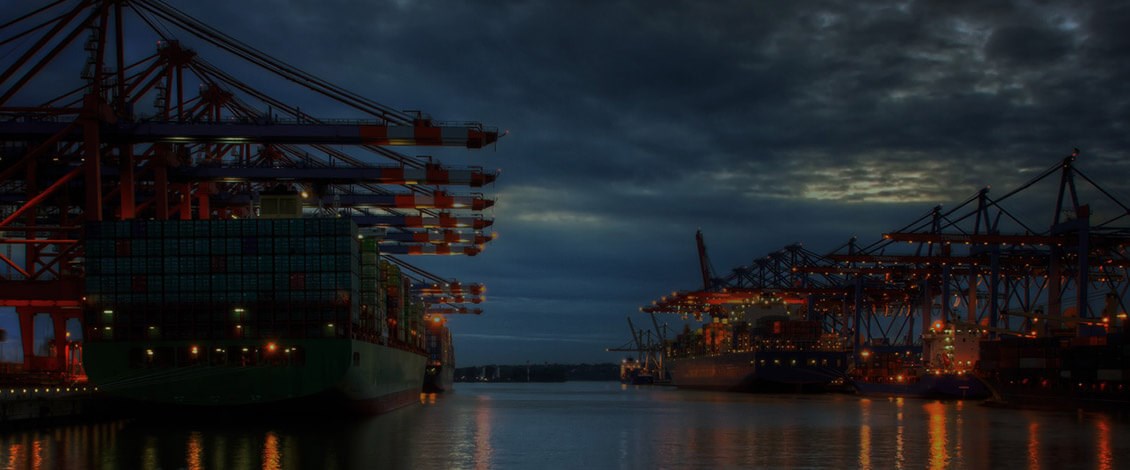 Safety and efficiency for your most time-sensitive deliveries
Swiftly avert floating debris, shipping lane traffic, vessels riding at anchor, and small boats with FLIR's maritime thermal imagers. Displaying visible heat energy from a myriad of potential hazards—even in low visibility and turbulent conditions—helps you avoid hazards to meet your deadlines on time.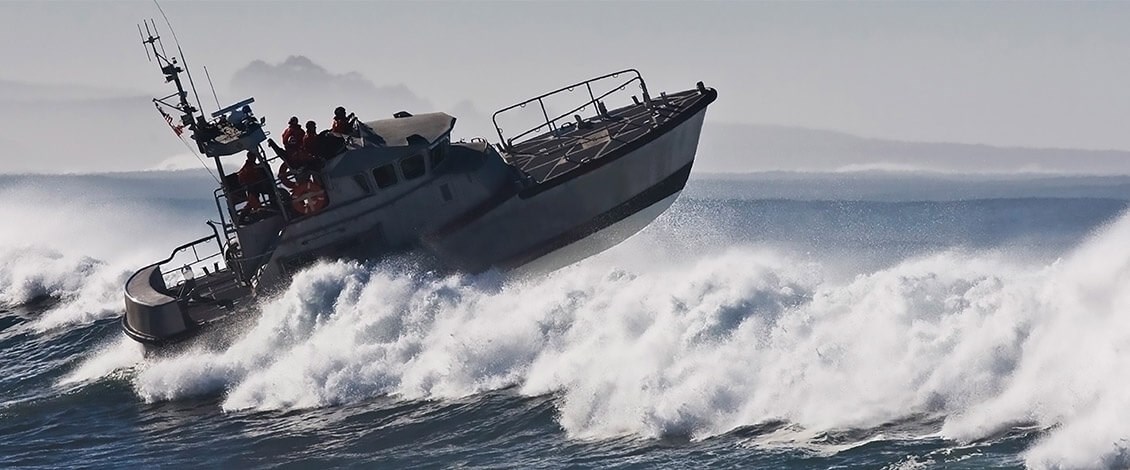 Respond full throttle with FLIR Thermal Maritime Cameras
Navigate quickly and safely through total darkness and unpredictable waters when lives are on the line. Gain clear tactical awareness when observing potential dangers and avoid unexpected obstacles when responding to emergencies.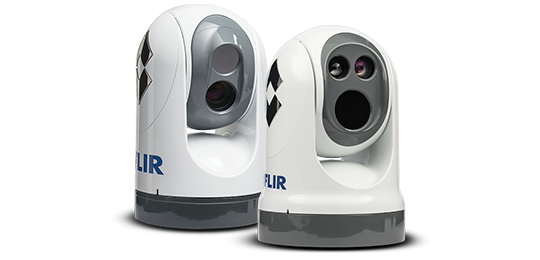 Explore FLIR Maritime Camera Technologies
View more